Thank you for entrusting Central Village to take care of you.
Please fill out the form below. We will prepare a special welcome package for your group.
If you need additional information, please contact us at Email : travelagent.svb@centralpattana.co.th / Telephone no. 02-5506555 ext. 1010
The Travel Agents Relations Counter is open for service every day, 10:00 AM - 8:00 PM.
Privilage for Tourist
SERVICES
BABY CHANGING
(For diaper changing)
MOM AND BABY
(For breastfeeding)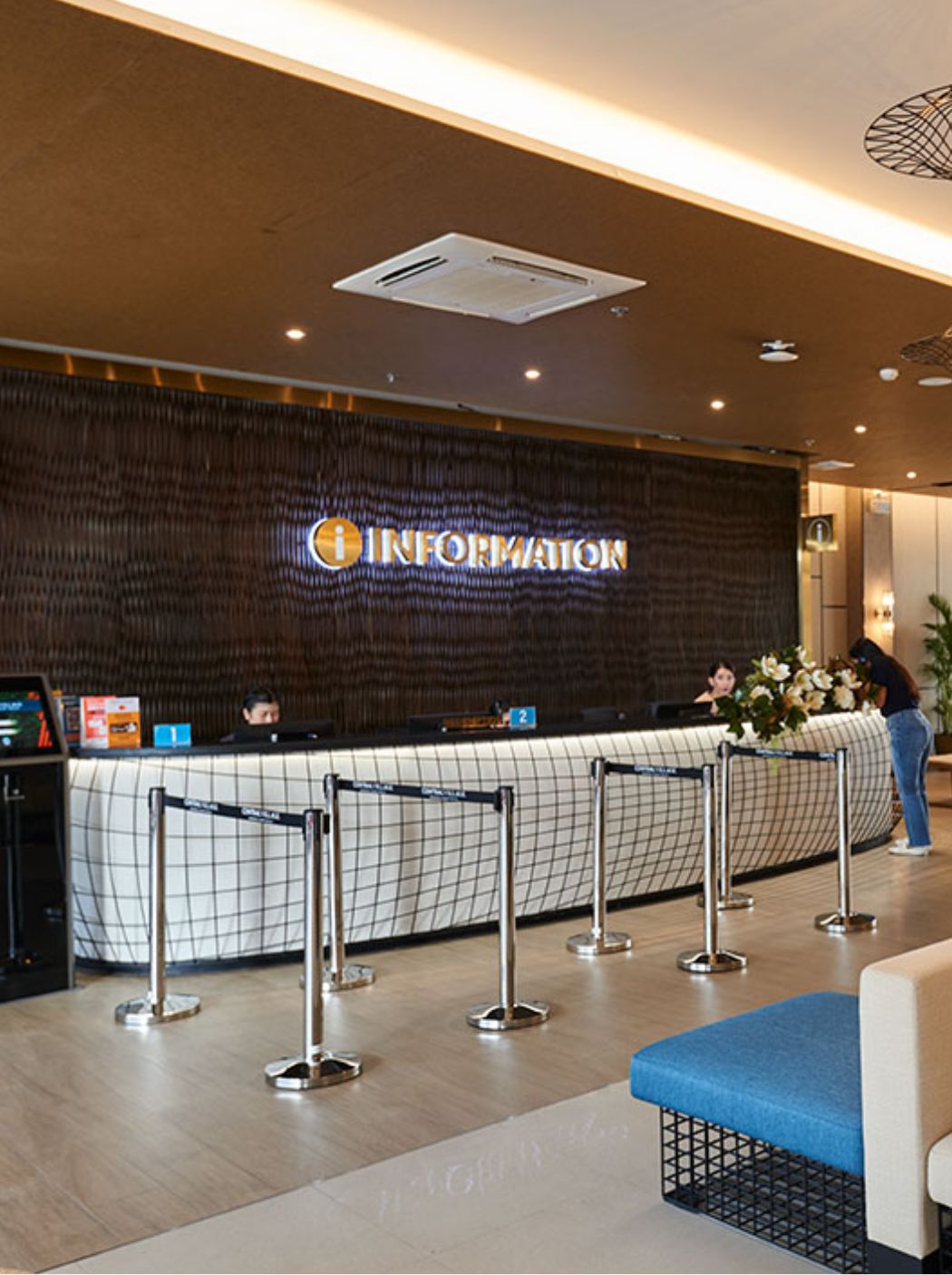 INFORMATION CENTER
Providing general information for tourists.Offering the comprehensive range of services including power bank for smartphone charging, wheelchairs, baby stroller, lost&found and Free wifi etc.
Read More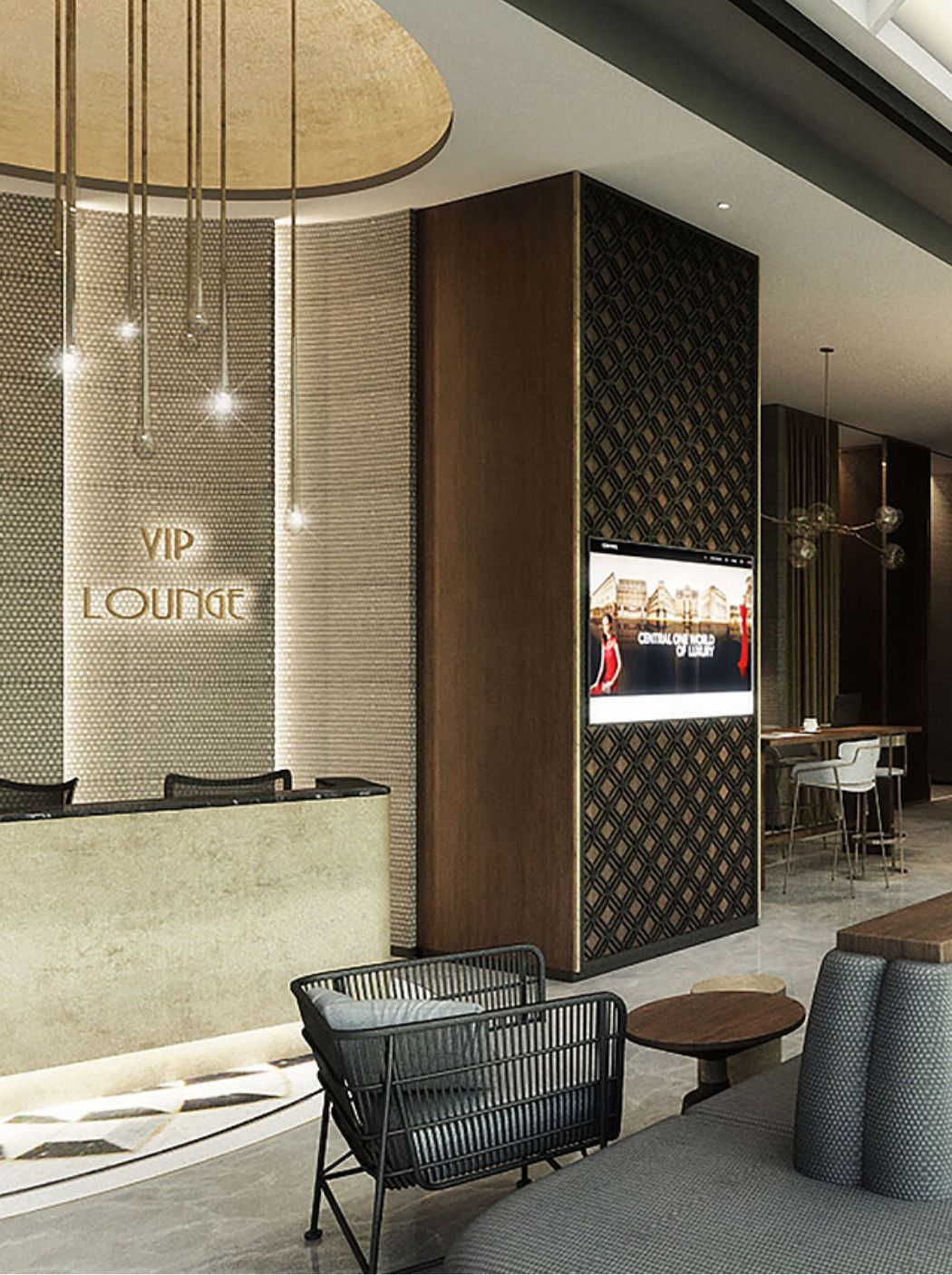 VIP LOUNGE
The lounge is equipped with a refreshment bar, Free wifi smartphone charging, massage chairs, private restroom and a bag deposit service.
Read More
THE 1 TOURIST REGISTRATION
REDEMPTION AND EXCLUSIVE PRIVILEGES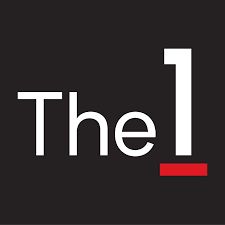 FOR TOURISTS
The 1 Tourist member with an accumulated spending of over THB 20,000 in one day will have access to the VIP Lounge (limit 1 guest / entry) on that day.
NEIGHBORHOOD
Central Village is located in the prime area where is close to Suvarnabhumi airport. International visitors can explore Central Village's neighborhood before your departure or after your arrival.
SUVARNABHUMI AIRPORT
Suvarnabhumi International Airport is the interna-etional arrival point in Thailand and a major transfer hub for Southeast Asia.
Just 10 minute drive from Central Village which is convenient for visitors to catch a flight after enjoy shopping spree.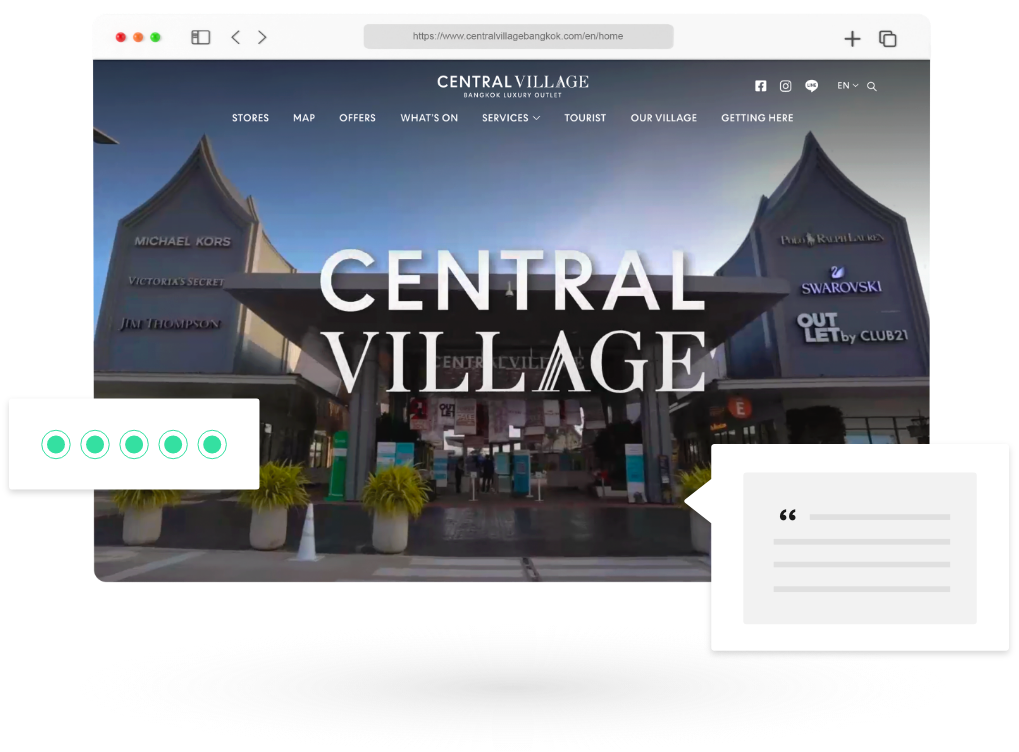 Lasted Reviews about
Central Village
, It's all here.
Explore More